Consumer communications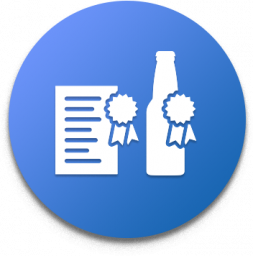 We are committed in promoting a responsible drinking culture and moderate drinking in all of our operating countries.
Open and responsible communications to consumers is a prerequisite – in addition to product safety. We want to promote moderate use of alcohol and other beverages by creating positive drinking enjoyment. Our products must comply with laws, official regulations and quality standards with regard to product safety, taste and responsibility. We also engage in close co-operation to promote moderate use of alcohol with national and international beverage industry players and associations.
RESPONSIBLE CONSUMPTION
We guide consumers to enjoy our products responsibly and in moderation, and promote the development of a responsible drinking culture. Therefore we have developed and diversified our range of non-alcoholic products and increased the number of products with less sugar. In the case of alcoholic products, we also want to remind consumers of responsible use.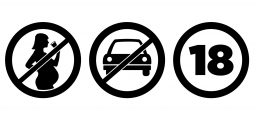 Children and young people should not end up in a situation where they need energy drinks. Minors should clearly get sleep when they are tired. Parents bear the responsibility for their children in this respect. Olvi manufactures energy drinks that are recommended for grown-ups.
With regard to alcohol, no suitable daily or weekly intake can be determined. For some people, even one drink can be too much. However, for most, one to three standard units daily (up to three for men and two for women) does not do any harm and may even improve health. This can be illustrated by a J curve based on extensive research data, comparing the risk of diseases in relation to units of alcohol consumed daily.
Research data shows that one to three daily units of alcohol reduce the risk of diseases compared to total abstinence but four or more units lead to a rapid increase in risk.
Olvi supports moderate drinking of both non-alcoholic and alcoholic beverages, excluding people who cannot tolerate even a small amount of alcohol and who must therefore abstain completely. Beverages have their role in providing pleasure and as a part of culinary and drinking culture. Beers, ciders and long drinks are everyday foodstuffs comparable to other foods, and their moderate use can be a part of an enjoyable life.
RESPONSIBLE MARKETING
We are committed to responsible advertising and marketing of our products. We want consumers to enjoy our products responsibly and moderately. A vast majority of Finnish adults consume alcohol responsibly; however, it is difficult to give a general definition of moderate consumption because everyone is an individual with regard to this.
Alcohol must not be sold to or purchased on behalf of minors. Also, the consumption of alcohol aimed at intoxication is socially unacceptable regardless of age, and the threshold for intervention should be lower than at present.
Beverage advertising
The member companies of the Federation of the Brewing and Soft Drinks Industry are committed to responsible advertising and marketing of products, defined by guidelines such as the interpretation instructions issued by the International Chamber of Commerce ICC for responsible commercial communications on foodstuffs and soft drinks, as well as those of the European Confederation of the Food and Drink Industries CIAA. In addition to guidelines and regulations, we observe self-control that is stricter than official regulations in some respects, in order to respond to the expectations of our operating environment and stand in the front line in developing the corporate responsibility practices of our industry.
The Finnish brewing industry has decided on the following in its self-control regulations:
The brewing industry submits all TV advertising to a preview committee consisting of experts outside the industry before the advertisements are made public.
In addition to the time-of-day limits set for advertising in Section 33 of the Alcohol Act, the brewing industry will only advertise on television during programming that can reasonably be expected to have a target audience consisting of at least 70% adults older than 18 years.
The brewing industry will only advertise through digital channels during programming that can reasonably be expected to have a target audience consisting of at least 70% adults older than 18 years.
The products and packaging of the member companies of the Federation of the Brewing and Soft Drinks Industry display the KOHTUULLISESTI.FI identifier for responsible consumption of alcohol.
In social media channels, attention is paid to compliance with the age limit in accordance with the possibilities provided by each channel.
The Federation of the Brewing and Soft Drinks Industry arranges annual training for the communications and marketing personnel of its member companies in order to support responsible marketing communications.People featured in advertising must be at least 25 years old.
The brewing industry does not use the concepts of children, young people and adults but makes a clear distinction between minors and people of age.
Alcohol education
Kohtuullisesti.fi distributes information on responsible alcohol consumption and moderation – particularly on their positive effects on our life today and tomorrow.
RESPONSIBLE CONSUMER INFORMATION
Sufficient, clear and transparent provision of product information is the core of responsible consumer information. Nutrition data, that is, energy content and the amounts of proteins, carbohydrates and salt per decilitre on product labels and our Web site helps consumers in making purchasing decisions. Olvi is committed to providing voluntary nutrition data also on all beer products. Package markings also allow every product to be traced from raw material all the way to the retail outlet.
When choosing raw materials, Olvi always prefers natural colours and flavourings, and is committed to refrain from the use of azo compounds as colouring agents. Olvi does not use artificial sweeteners in products targeted at children (under 12 years of age). On the other hand, Olvi's products for those 12 years and older often also include low-calorie alternatives sweetened with aspartame and acesulfame potassium. As an alternative, Olvi has developed low-calorie beverages with natural sweeteners such as fructose.
Product safety refers to the management of safety and environmental impacts over the entire life span of a product. Our product safety operating model is backed by a certified FSSC 22000 product safety system. The focal areas for product safety in our operations are:
Compliance; the products and operations must be compliant with laws and official regulations.
Origin and traceability of raw materials; we purchase our raw materials from approved suppliers, and the quality of each delivery is verified.
Product development; we study the health and environmental impacts of each product and its raw materials and define the product specification already during product development work.
Product safety; the management of product safety risks is conducted through the HACCP system and self-control. Plant hygiene rules and ensuring product safety apply to everyone involved in the production chain.
Quality of operations; The quality of operations is based on written procedures and work instructions, as well as agreed process-specific norms.
Product quality; the quality of the product and its compliance with the product specification are ensured through sensory, chemical and microbiological analyses.
Competence of staff; regular training on product safety as well as product quality and operational quality issues ensures the competence of our staff.
Consumer information; product data on the labels and on the corporate Web site provide consumers with information on the contents of the product and help in making a purchasing decision. Package markings also allow every product to be traced from raw material all the way to the retail outlet.
Appropriate handling of products; co-operation with customers and transport companies ensures that instructions concerning the handling, transport and disposal of products are available to everyone who needs them.