The best workplace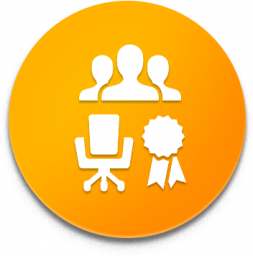 Every employee has the right to a safe work environment. We care for our employees' well-being at work, which is based on productive and smooth workflow, clear objectives and responsibilities, as well as the level of competence required for the duties.
It is important for us within Olvi Group that we are a positive, fair and safe workplace. We are a substantial employer locally, and we want to be an attractive workplace in the view of existing as well as potential employees. Olvi's success and profitability are built on skilled, enthusiastic and motivated staff.  In order to create the best environment for work and development, we promote staff well-being by paying attention to occupational health, safety and equal treatment. Through the development of managerial and work community skills and Olvi's management culture, we are able to support the performance and development of our employees. Responsible human resources management ensures that the success factors related to personnel are realised in the short and long term. The shared human resources policy across the Group and its focus areas – a safe work environment, securing occupational safety and well-being, equal opportunities, competence development, leadership, managerial work and work community skills, as well as a positive and innovative corporate culture – guide our operating models and make them more uniform.
Work done throughout the years is realised at Olvi in the following ways:
The downtrend in sick absence continues
The downtrend in the accident rate continues throughout the 2010s – from more than 50 accidents per year to less than 10
Safety is the first thing discussed in all production meetings and departmental team meetings. The development of occupational safety is regularly monitored in the Management Group.
Personnel satisfaction is monitored and measured through a work environment survey covering the entire personnel once in every two years. Well-being at work is ranked high in terms of the overall job satisfaction index, and the percentage of responses received is good. Personnel has also recognised Olvi's values well.
A risk assessment for each job position has been conducted throughout the organisation.
Every Olvi employee is involved in an annual appraisal discussion either individually or in a group.
Well-being is supported through caring for competence. Plans on training events are prepared every year as part of the annual plan.
A project for further developing well-being at work is underway (in 2017–2018).
All industrial workers have received training for food hygiene cards and occupational safety cards. Olvi employees providing training to others are also coached regularly. Seasonal workers are asked to provide feedback on the success of introductory training and targets for development, and this is processed in a centralised manner.
In order to ensure the physical and mental well-being of personnel, Olvi plc engages in close co-operation with occupational health care. Olvi plc uses a so-called intervention procedure in case of increased sick absence at the individual level.
Ensuring working capacity also involves Olvi plc's treatment referral model with the objective of ensuring an intoxicant-free work environment for everyone working at Olvi.
Olvi plc's occupational safety programme supports the capacity of personnel particularly in areas where work pressure increases the need for mental and physical protection.
The organisation of work and substitute arrangements ensure that absence does not result in increased stress on those remaining at work.
Every Olvi employee in a permanent employment relationship is included in the scope of performance-based pay. A personnel fund was established at Olvi in 2003.
A suggestion scheme allows every Olvi employee to participate in the continuous improvement of Olvi plc's functions.
Leisure activities also available
The Olvi Club provides Olvi employees and their families with an opportunity to gain shared experiences, develop themselves and have access to recreation in the Olvi spirit through arranging positive leisure activities.
The Olvi Retirees' Club actively arranges various kinds of courses, trips and events for members.