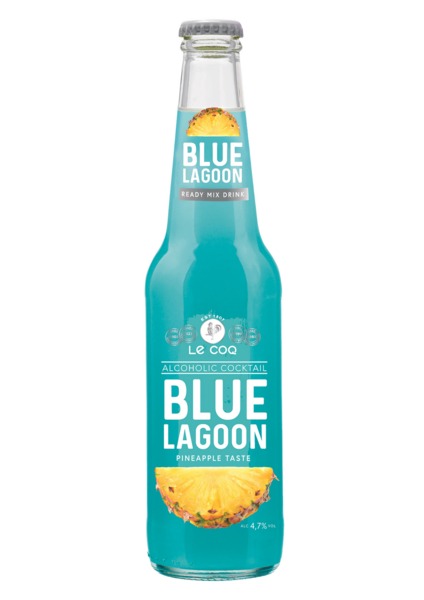 New product
Le Coq Cocktail Blue Lagoon 4,7 % is a bright blue alcoholic cocktail with the taste of pineapple, curacao and coconut.

Virgin Mojito is a mint &. lime -flavoured alcohol-free cocktail; or mocktail drink. Le Coq Cocktails drinks are the most widely spread brand of the Olvi Group, and the brand's refreshing Cocktail flavours are already familiar in more than 40 countries. You can now also enjoy these refreshing drinks alcohol-free. Mojito is a classic Cuban cocktail, and its alcohol-free version, Virgin Mojito, offers the familiar flavours of sour lime and fresh mint. An excellent choice when you would prefer an alcohol-free drink without compromising on taste!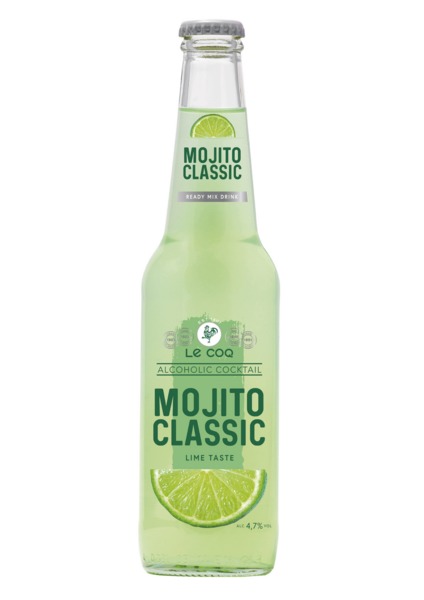 Mojito is a world-famous cocktail which nicely combines the fun tastes of white rum, lime, peppermint and brown sugar. To add special freshness and coolness, add ice to your drink.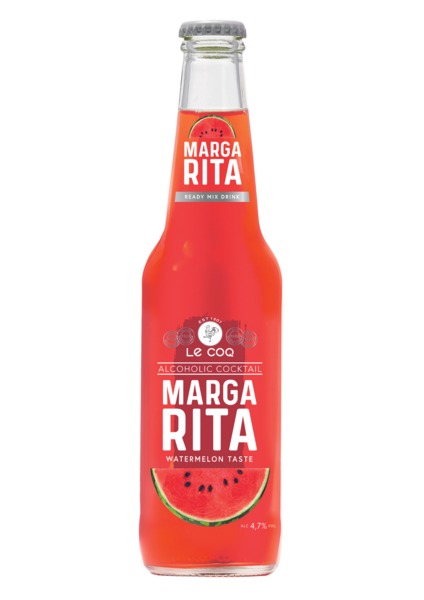 The flavour of watermelon gives this red-coloured southern cocktail a pleasantly juicy taste. Classically, people drink Margaritas on a hot summer's day, but in our climate it's also ejoyable during the cold winter months.

Le Coq Orange Spritz is an alcoholic drink with a flavour that provides the sweetness and freshness of orange all at once. Try it with ice!