A. Le Coq Fassbrause 0.0% has finally arrived in Finland. It provides a new, delicious, and alcohol-free alternative for adults who don't wish to drink beer or traditional sugary soft drinks. It contains 50% of fermented alcohol-free beer and just 6.2% sugar.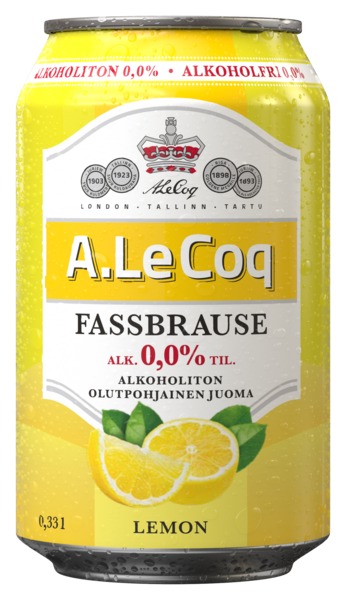 Lemon-flavoured alcohol-free drink made from alcohol-free beer and lemon soft drink with a twist of lemon juice. Fassbrause is a healthy alternative to soft drinks and a great thirst-quencher.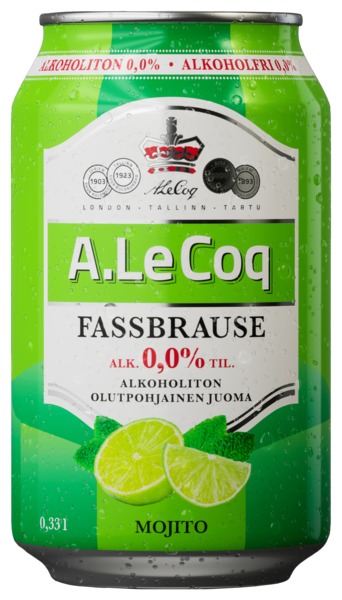 New product
A light green Mojito cocktail-flavored naturally fermented drink made from non-alcoholic beer and lemon juice. In addition to lemon, the drink has strong mint flavor. Contains sugar only 6.0 g/100 ml.