Daring Daughter is a range of beer focusing on unpasteurised, unfiltered, dry-hopped lagers packed full of taste, but with less bitterness than IPA beers. The product family was named after its inventor and Silja´s bold and passionate way of developing new beers. The first beers in the range, Tropical and West Coast lager, also represent new things and were inspired by up-and-coming American styles of beer.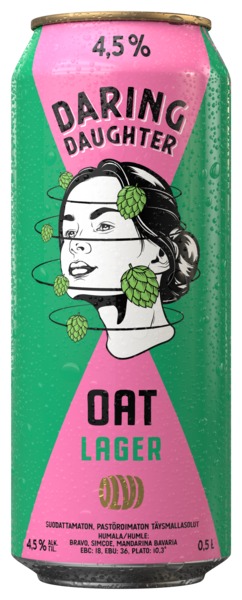 New product
A pale, fruity special lager brewed with barley and oats. It is dry-hopped with Bravo, Simcoe and Mandarina Bavaria aromahops. This unpasteurized, unfiltered full-malt ale contains 4.5% alcohol and pairs well with sushi and BBQ-meat.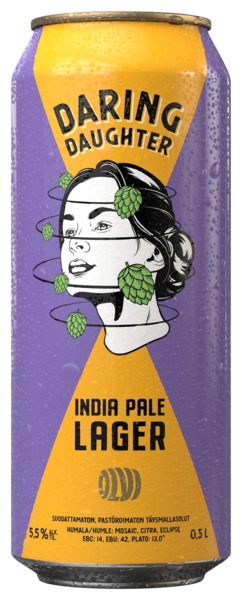 Golden, unpasteurized, unfiltered full-malt India Pale Lager with fresh, citrusy, balanced and full-bodied flavor. Pairs well with burgers, spicy BBQ meat dishes and cheeses.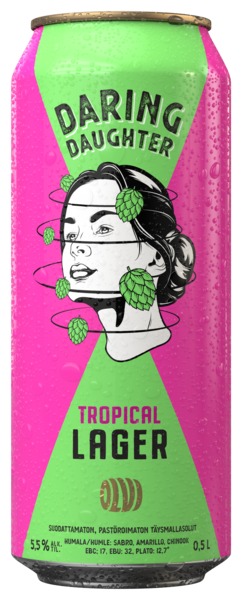 An unpasteurized summery and fruity special lager, dry-hopped with Sabro, Amarillo and Chinook aromahops. Food pairing: cheese, chicken or creamy pasta. Serving temperature: +6-10 C.