New product
The TEHO 'Kreisi Kesä' energy drink is a fruit candy flavoured drink, which celebrates Finnish summer. Compared to a regular TEHO energy drink, the amount of sugar content has been reduced by 30% with the help of sucralose. Available for as long as summer continues!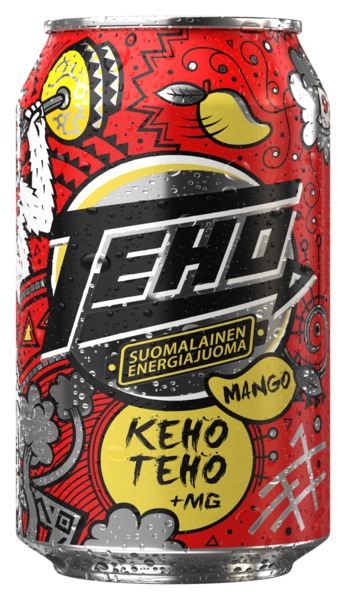 New product
TEHO ''Kehoteho + Mg'' is a tropical mango-flavored functional energy drink with added magnesium. Magnesium is an essential mineral for humans, which participates in the body, among other things, in the regulation of muscle and nervous system function and blood sugar and blood pressure. The drink has an exotic mango flavor, and its sugar content is slightly lower than usual at 7.6 g / 100 ml thanks to the sucralose it contains.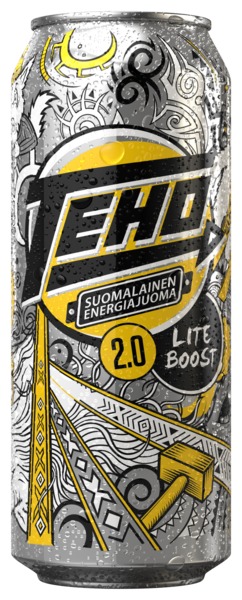 TEHO Lite Boost 2.0 is a sugar-free member of the TEHO product range, which is flavoured with the familiar guarana.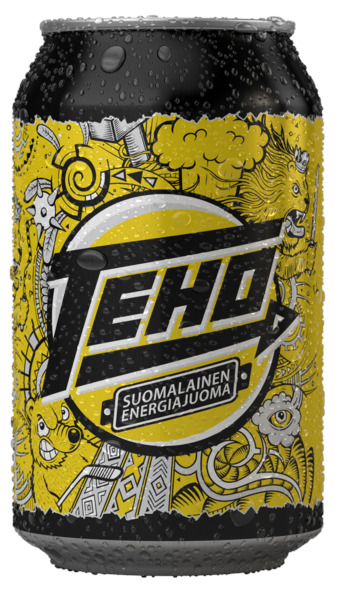 Positively Finnish TEHO is an energy drink of excellent taste with active ingredients including caffeine, taurine, guarana extract, maltodextrine and group B vitamins. TEHO energydrink is completely preservative-free!