We took sugar-free Cola to a next level – OLVI Cola 2.0 – no aspartame! Also test the new unique OLVI Premium soft drinks in cans.

OLVI Cola 2.0 is a completely sugar-free soft drink with a unique feature of its aspartame-free. Take your sugar-free cola to the next level – drink an aspartame-free OLVI Cola 2.0 soft drink.

OLVI Cola is a plant extract drink, which has a vivid and traditional taste typical to cola drinks.OLVI Cola has been sweetened without any artificial sweeteners and it contains fructose.

OLVI Jaffa 2.0 is a sugar-free alternative to Olvi's Jaffa drink. It is a popular favourite thanks to its no-nonsense refreshing and fruity flavour. Now available without aspartame! Guaranteed OLVI quality since 1892.

OLVI Pineapple 2.0 is a pineapple-flavoured sugar-free soft drink. Tropical flavour, now without aspartame. Why not try our popular 12-pack?

OLVI Grapefruit 2.0 is a refreshing grapefruit-flavoured sugar-free soft drink with a tangy, citrus taste. Like other sugar-free OLVI soft drinks, the grapefruit soft drink is now available without aspartame.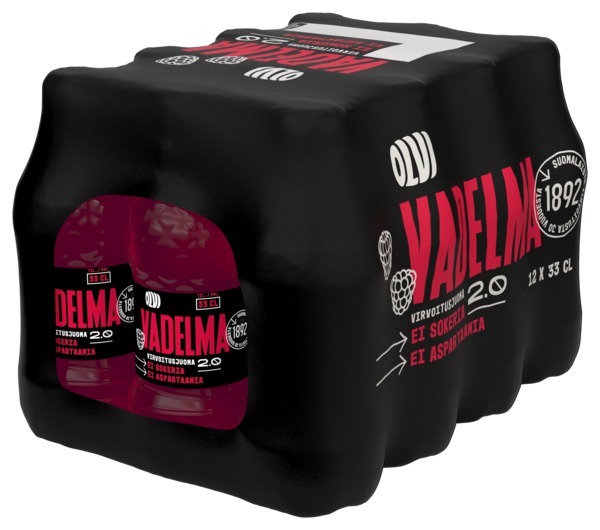 OLVI Raspberry 2.0 is a unique flavour among Finland's sugar-free soft drinks range. Now also available without aspartame. The product is sugar-free. OLVI – Soft drinks since 1892.

OLVI Lemon is a refreshing lemonade, a perfect thirst-quencher and accompaniment to any meal. Crystal clear and bubbly OLVI Lemon works well as a mixer.

OLVI Jaffas fruity and traditional flavour makes it a firm favourite. OLVI Jaffa is sweetened entirely without artificial sweeteners and contains natural sugars and natural aromas.