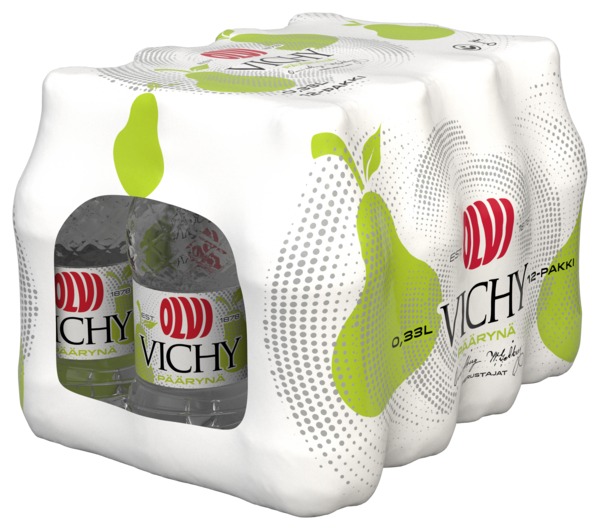 New product
Pear is a unique taste in the domestic vichy selection. OLVI Vichy's act as the most excellent thirst quenchers and, thanks to their salts, are also suitable for recovery after exercise. OLVI Vichy – since 1878.

This traditional Finnish high-carbonic acid thirst-quencher is manufactured from pure ground water. Aimed at mineral water enthusiasts, this refreshing drink has also won the approval of international experts. OLVI Vichy was awarded the gold medal in Amsterdam in 1981 as an acknowledgment of its quality.

OLVI Vichy Lemon-Lime + Magnesium is unsweetened and noncaloric mineral water. This lemon and lime flavoured bubbly thirst quencher contains magnesium 28 mg / 100 ml. Because of these great product features, it is especially suitable for those who exercises or need magnesium.