OLVI COLD IPA is a golden yellow, medium-bodied, full-malt ale fermented at a lower temperature than traditional India Pale Ales. Dry-hopped with American hops it has snappy bitters and tropical fruity taste with tones of pine resin.
A pale, medium-bodied New Zealand Pale Ale dry-hopped with Wai-iti, Motueka and Kohatu hops. It is easy to drink and tastes fruity with tones of exotic tropical fruits.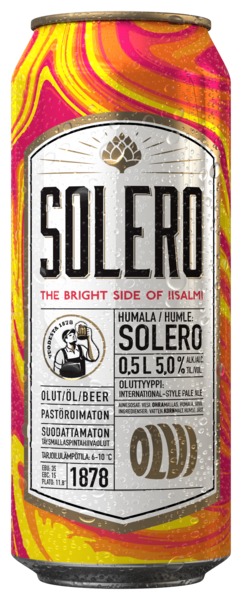 A pale unfiltered, unpasteurized, full-malt International Pale Ale with tropical flavor induced by the extremely popular Solero aromahop.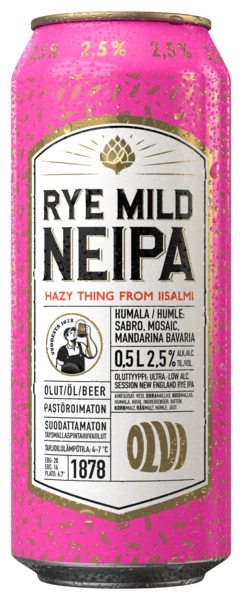 An unfiltered, unpasteurized, full-malt ultra-low alc.session New England Rye IPA with fruity aroma, nice round mouthfeel from rye and only 2,5.% alcohol. Winner of the 2021 Best Finnish Beer competition in the alcohol-free and low-alcohol beer series. Best low-alcohol ale (5/5 p., winner of the HeSa 2.3.2022 blind taste test, n = 12 ales).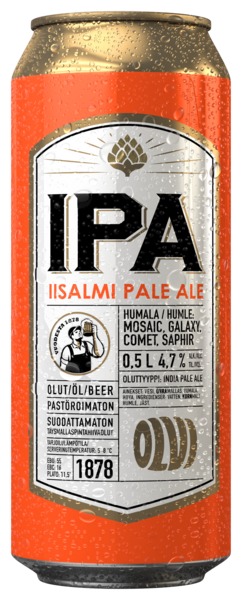 OLVI IPA beer is the best selling IPA beer in Finland. It is an unfiltered, unpasteurized, strongly hopped, citric, full-malt ale with Mosaic, Galaxy, Comet and Saphire aroma hops.

OLVI Ykkönen is a full-malt beer with a fresh and light taste. The alcohol content is only 2.7 vol. %, which makes it an excellent thirst quencher and accompaniment for food.

Manufactured from Finnish malt and Bavarian hops, OLVI III is a popular Finnish internationally acclaimed beer. In 1991, OLVI III was awarded the gold medal in Barcelona.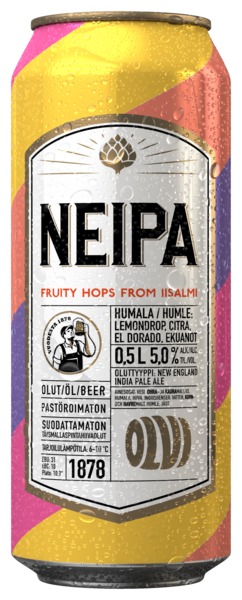 A pale, unpasteurized, unfiltered full-malt New England IPA beer dry-hopped with Citra-, Lemondrop-, El Dorado and Ekuanot aroma hops. The taste is citrusy with tropical tones.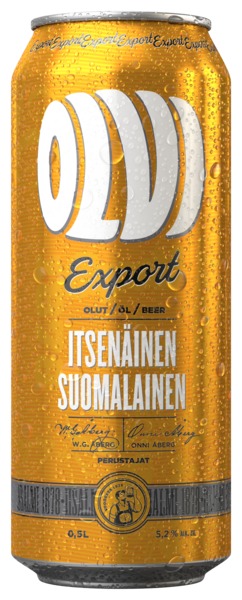 OLVI Export is brewed from the best Finnish malts and selected Bavarian hops. The result is a light, strong lager, with a fresh, fruity taste. OLVI Export has been deservedly recognised in the competitive international arena and. in 1981, OLVI Export won the gold medal in Amsterdam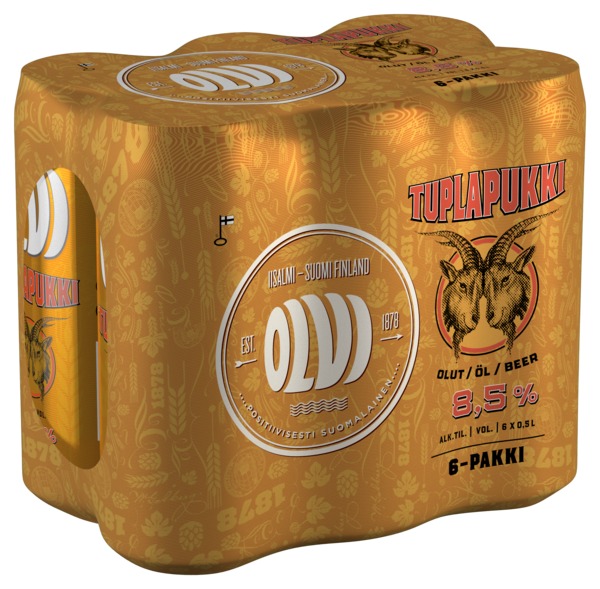 OLVI Tuplapukki Double Bock is the most popular extra strong lager (> 5,5 %) beer in Finland. Its strong alcoholic flavour is softened by a freshness of taste that is brought about by extended fermentation. The beer is coppery in colour and has an enduring foam. It is an excellent beverage to be slowly savoured or enjoyed as a nightcap. Enjoy your OLVI Tuplapukki beer well chilled.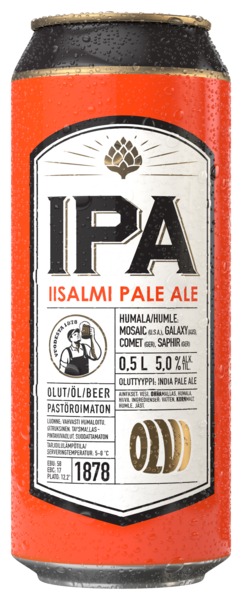 OLVI IPA 5,0 % beer is a stronger version of the best selling specialty beer in Finland. It is an unfiltered, unpasteurized, strongly hopped, citric, full-malt ale with Mosaic, Galaxy, Comet and Saphire aroma hops.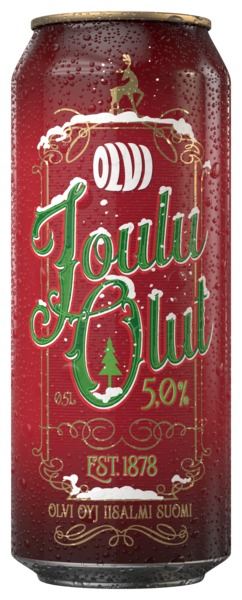 Dark full-bodied lager beer with strong aroma, lasting foam and an appealing package communicating Christmas spirit.
Unfiltered and unpasterized full-malt Red IPA with strong aroma and fruity notes. Hops: Opal, Kazbek and Comet.

New packaging
OLVI Kotikalja home-brewed beer is a traditional dark brown beverage which is made from rye and barley malt. Its alcohol content is 2.2 %.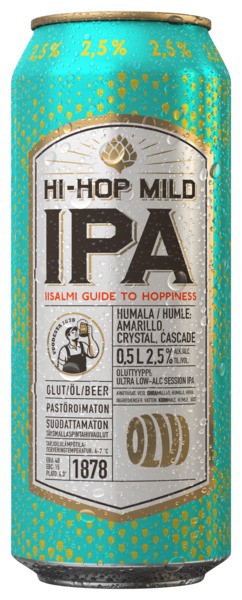 A full-malt ultra-low session IPA with only 2,5 % alcohol and lots of hoppy taste. The best sauna beer in Finland (Sauna-magazine 1/2021).