Responsibility at Olvi
Promoting sustainable development is key in our strategy and operational decision-making. We seek to further develop our operations and the beverage industry as a whole, and also help our partners, customers and consumers make responsible choices.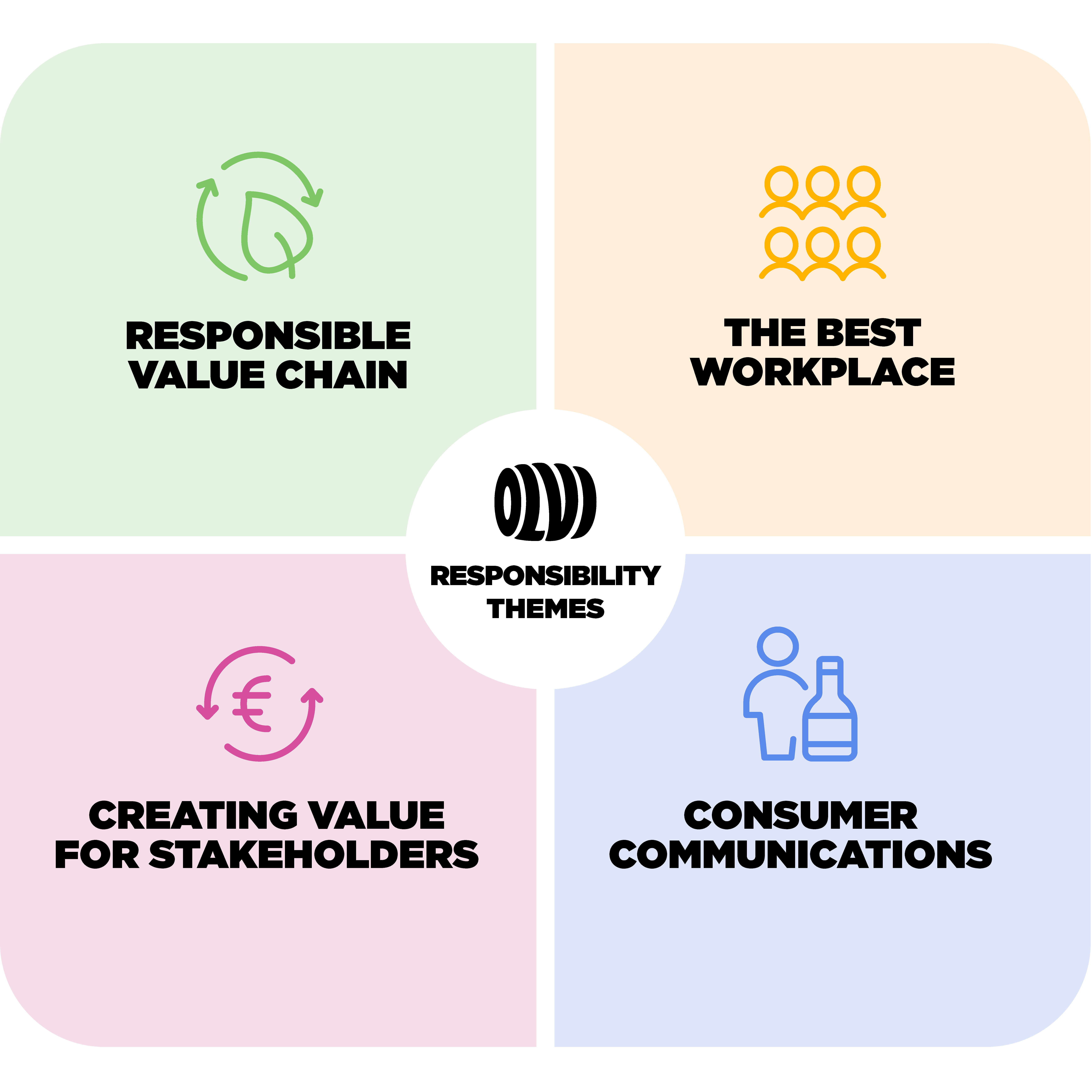 Responsibility is one of our values and a natural part of the company's day-to-day operations. We determined our key focus areas of responsibility, considering the megatrends and stakeholder expectations that affect our operations. Our responsibility actions are guided by Olvi Group's corporate responsibility programme. Our corporate responsibility programme's four focus areas are:
Responsible value chain
Best place to work
Creating value for stakeholders
Consumer communications
In addition to these, ethical way of operation is an integral part of our Group and operations. We are committed to promoting the UN Sustainable Development Goals through our corporate responsibility programme. We have combined our current targets with the UN main goals and sub-goals for sustainable development. We updated our materiality analysis in 2021.

Our achievements in 2021

Management of sustainable development
The management of sustainable development begins with our strategy and is based on our values, ethical way of operation and Group-level policies and guidelines. Lean philosophy and operating models, in addition to certified management systems, have central role in our way of working.
Reporting
The Olvi Group published its first wider Corporate Responsibility Report in 2019. In the Olvi Group's Annual Report, we introduce more profoundly Olvi Group's targets and actions for promoting sustainable development.